If you're just getting started, be sure to get the right materials.
We highly recommend using the following materials for your studies with us:
Wolff's Carbon Pencils 6B, Faber-Castell PITT Charcoal (Hard), Marie's (Soft)
Prismacolor Kneaded Eraser
Note: Other brands of kneaded erasers are too soft and will be difficult to use.
Strathmore 300 Series Smooth Newsprint 18"x24" (Recommended)or
PRO ART Smooth Newsprint 18"x24"(If Strathmore is unavailable)
Note: Do NOT buy rough newsprint. You will not be able to draw properly on the rough surface.
Using the best materials will make all the difference in helping you build up your skills effectively.
Learn to get prepared for class.
If you are new to drawing or just new to our school, we have compiled some basic information to help you get started on the right foot.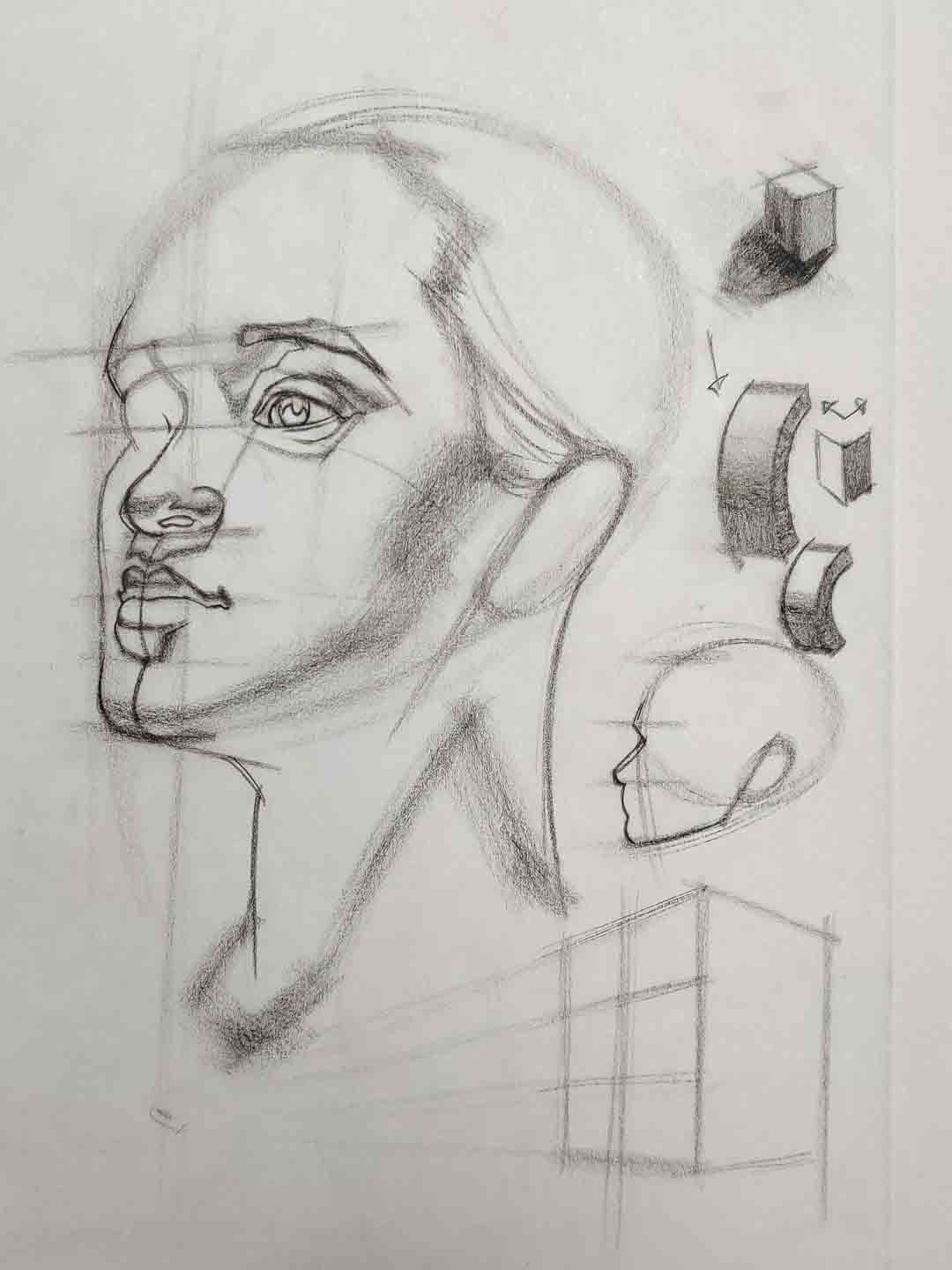 How to navigate this school...
Foundation Art School is an online learning platform that allows students to log in and access their courses and subscription through the student portal. Once you have created an account and purchased your 5-week classes or signed up for a monthly subscription, you can then navigate to the student portal by clicking "Account." There you will find your classes and subscription and all of the course materials that accompany them.

Gold-level students will be able to submit drawings to be critiqued by the instructor through the student portal. Silver and Bronze-level students will be able to view all of their course videos through the portal as well.

If you have subscribed to our library of previously-taught classes, you can access the library under the "Subscription Library" tab. If you haven't decided yet if you'd like to subscribe, you can preview the entire contents of the library there to see what we have to offer.
Once subscribed, you'll be able to modify your membership at any time under the tab:
Account Settings > Subscription Settings

Before getting started you may also want to consider your overall educational goals. If you are brand new to this type of drawing, you may consider starting with our fundamentals classes. The fundamentals classes are designed to give students the general knowledge and skills they need in order to tackle increasingly complex subject matter in the future. However, all of our classes can be taught to any level so this is by no means a requirement. Considering the order in which you take our classes is just one step in ensuring you get the most from your learning experience with us.

We also recommend viewing the videos featured on this page to learn how to properly use your charcoal pencils, how to set up your study space and make the most of your studying time, and to learn a few things about the basic shapes and linework that we will use in all of our charcoal drawing classes.
FAQ